Demystifying Whole Being Realization
>> A virtual course for 5 consecutive Saturdays <<
4:00 pm – 7:00 pm Pacific
February 27, March 6, 13, 20, 27
led by
The Trillium Awakening team of Whole Being Realization clarifiers/TA teachers.
Join us if you are interested in:
Getting clarity on the fundamental components of Whole Being Realization (WBR).
Understanding some of the obstacles and aids to WBR.
Enhancing progress towards WBR (or deepening your existing WBR) through experiential exercises and cognitive clarification.
⋯⋯⋯⋯⋯ ⟢ ⋯⋯⋯⋯⋯
COURSE FEE & REGISTRATION:
$295 if paid by February 1
$350 after February 1
To register, email June Konopka
Maximum participants: 40
Who this course is designed for:
Any practitioner of TA, new or old, who wants to deepen in their understanding of WBR.
Any practitioner who may be wondering if they are ready to come for a clarifying conversation.
Practitioners who have had spiritual openings and awakenings and are wondering how these relate to WBR.
Practitioners who previously had their 2nd birth confirmed in WDM, and would like the enhanced clarity and understanding of WBR that are now available.
Mentors and teachers who want to sharpen their understanding of WBR, and their ability to discuss it with others.
⋯⋯⋯⋯⋯ ⟢ ⋯⋯⋯⋯⋯
DOWNLOAD COURSE PDF: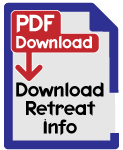 - click to download course pdf.